4 Secrets for Eliminating Pet Odours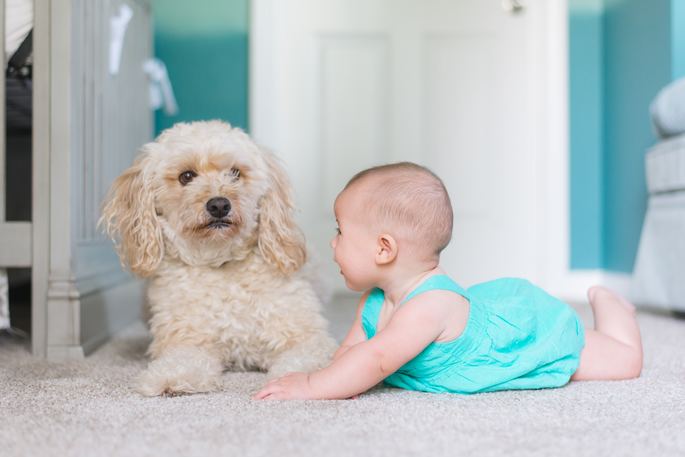 Maintaining a fresh-smelling home isn't easy for everyone, especially pet lovers. The companionship of our furry friends may be just what we need to unwind after a hard day, but wouldn't it be nice, for once, to be welcomed home by a scent other than pet odour?
If this sounds all too familiar, check out these four easy ways to deodorize your home:
Take the Furniture Apart
Vacuum everything: blankets, pillows, curtains—the works. Then, strip down and wash your slipcovers and cushion covers, making sure to let them dry thoroughly. Also, clean deep into the crevices of furniture, and remove any 'hair bunnies' you come across.
Get Your Weapons
Gear up with a huge box of baking soda and a bottle of apple-cider vinegar. Then, wash all of the blankets, linens and cushion covers in a mix of 250 millilitres of apple cider, oxy-powered laundry detergent and vinegar. Pet odour removers are also available at most pet stores, but these home remedies work just as well.
Get that mixture you concocted, and then, spray the carpets, furniture and the bed. Sprinkle baking soda on the area, and scrub it into the fabric with a cleaning brush. Let it sit overnight so that the baking soda absorbs the odours.
Follow this routine by vacuuming all of the baking soda from the bed, furnishings and carpet.
Change The A/C Filter
Pet odour often gets trapped in the air filters, which causes the house to continuously smell. So try changing out the A/C filters frequently to prevent unwanted odours from sticking around. Installing a small air-purification system can also help as an odour remover, but make sure to change the filters in that, as well.
It's also important to clean your HVAC filters on a monthly basis. Cleaning the filters will not only extend the HVAC system's life expectancy, but it will also help remove any offending odours.
If All Else Fails, Paint the House
Okay, so you've cleaned everything, and you've taken apart each piece of furniture, yet the house still reeks of pet smells. Try freshening up your surroundings, and repaint the house. Choose a washable paint, so if Fluffy decides to lie near the wall, or even worse, tries to mark his territory, you'll be able to clean it up.
And as preparation, rinse the walls with an enzymatic cleaner before you apply the first coat. This will remove any traces of dog odour or oil.
If taking the previous steps seems like too much work, then let a professional handle it. At Kimmie Kare Ltd, we offer a variety of cleaning services including hot water extraction and dry steam cleaning. So if you're in need of a deep deodorizing cleaning, call us at 0800 279 277 today!